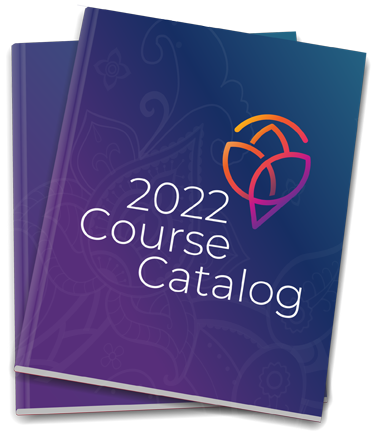 Get detailed information on our ICF Accredited & Board Certified Coach training programs.
Learn more about the International Coach Federation:
Learn More about coaching credentials:
Before we jump into the importance of partnering with the ICF, let's explore who they are and what their role is in the field of professional coaching.
The International Coach Federation (ICF) is a globally recognized organization dedicated to the advancement of the coaching profession through high standards, independent certification, and a strict code of ethics.
As the global leader for the coaching industry, the ICF continues to build a worldwide network of trained coaching professionals. Today, the ICF is recognized among individual clients, businesses, and coaching professionals worldwide for:
Developing coaching core competencies
Establishing a professional code of ethics and standards
Creating an internationally recognized credentialing program
Setting guidelines through accreditation for coach-specific training programs
Providing continuous education through world-class events, Communities of Practice (CPs), and archived learning
Within this framework, they serve all those involved in professional coaching, including the public, coaches, and coach training institutes, in the following ways:
The Public.
The ICF protects, informs, and serves the general public and prospective clients. They offer peace of mind by providing a platform for individuals and businesses alike to search for credentialed coaching candidates. Criteria can be based on specialty, the level of credential, demographics, and additional experience. Prospective clients and businesses can verify that their future coach is credentialed and report coaches for violating the code of conduct and other infractions.
Coaches.
As the world's largest organization of professionally trained coaches, the ICF confers instant credibility upon its members. It is also committed to connecting member coaches with the tools and resources they need to succeed in their careers.The ICF offers the only globally recognized, independent credentialing program for coach practitioners. Individuals have the option of three levels of credential:
Associate Certified Coach (ACC)
Professional Certified Coach (PCC)
Master Certified Coach (MCC)
Credentials are awarded to coaches who have met the necessary educational and experience requirements. As a credential candidate, you must also prove your understanding of the coaching competencies that represent the standard within the profession. Achieving credentials through the ICF signifies your commitment to integrity, understanding and mastery of coaching skills, and dedication to clients.
Coach Training Institutes.
The ICF also accredits programs that deliver coach-specific training. ICF-accredited training programs must complete a rigorous review process and demonstrate that their curriculum aligns with the ICF Core Competencies and Code of Ethics.
The Growth of the Coaching Profession
In January 2021, the ICF announced a notable restructure, splitting its focus from one large organization into six clearly defined business units. With the stated goal of 'amplifying and accelerating the achievement of their vision', each of the following family organizations is reflective of its dedicated focus and is backed by its own board and resources:
This new restructure does not affect the requirements for credential. Nor does it alter the pathway you'll take to earn your chosen credential. It simply highlights the various possibilities available through the ICF and offers starting points for you to interact with the organization.
In a recent release, ICF CEO Magdalena Mook said the rebrand was designed to open up opportunities for people to "offer thought leadership and find a place for reflection, conversation, maybe even discourse at times, all for the better future of the coaching profession."
Learn About Our ICF Accredited Whole Person Coach Training Program
What should be my first (or next best) step?
Whether you plan to serve your chosen niche as a solopreneur or bolster an organization by supporting managers and work groups, an ICF credential gives you the tools and trustworthiness to achieve the outcomes your future clients expect.
Choosing the best coach training program and ICF credential can be tough, especially where finances and time are concerned. Save yourself from stress and uncertainty by connecting with someone who has walked the path.
We can help identify your best path forward and discuss the specific impact an ICF credential can have on your future.
Contact us today to discuss your goals and particular situation.