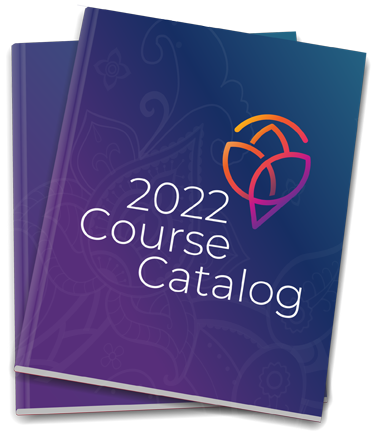 Get detailed information on our ICF Accredited & Board Certified Coach training programs.
Learn more about the International Coach Federation:
Learn More about coaching credentials:
Credibility counts when it comes to choosing a coach training program.
Here's how to understand the different ratings a school may earn from the International Coach Federation.
Similar to the way that coaches are ranked by the type of credential they earn, so too are coach training institutes. There are currently three different accreditations the International Coach Federation uses to designate the type of training you receive through a particular school.
These include:
ACTP: Accredited Coach Training Program
ACSTH: Approved Coach Specific Training Hours
CCE: Continuing Coach Education
Let's explore what the differences are:
Accredited Coach Training Program (ACTP)
The Accredited Coach Training Program (ACTP) designation is the highest and most challenging ranking a coach training program can earn. Typically, an ACTP program is all-inclusive and offer 'start to finish' coach training. To qualify for ACTP approval, the program must include a minimum of 125 student contact hours, mentor coaching, and a performance evaluation.
As a student, this means a couple of things. First, you can feel confident that the school you chose has received top-grade vetting and upholds the highest standards in the world. Second, the process through which you earn your ICF credential will be quicker, easier, and more affordable. This is because graduates of an ACTP program may apply for their ICF Credential via the ACTP credential application path. Which means, upon successful completion of an ACTP program, you need only take the final ICF CKA exam.
Approved Coach Specific Training Hours (ACSTH)
ACSTH accredited programs are considered à la carte training programs. Depending on the one you choose, it may or may not offer 'start to finish' coach training. To qualify as an ACSTH program, it must include a minimum of 30 student contact hours.
As a student, this means you are often free to pick and choose the type of training you receive. However, it also results in a longer process to achieve a complete program, additional steps that require your attention, and more expense.
To complete an ACSTH program, you must supply the ICF a sample of your coaching and be vetted by the ICF. Once you pass this, you can take the final CKA exam (requiring an additional fee). Currently, the ICF is processing their performance exams in about 16 weeks.
Graduates from an ACSTH program may apply for the Associate Certified Coach (ACC) Credential or the Professional Certified Coach (PCC) Credential using the ACSTH application pathway.
CCE – Continuing Coaching Education
Continuing Coach Education (CCE) are offered by training providers program recognized by the International Coaching Federation (ICF).
These courses are considered supplemental and advanced education for those wishing to acquire new learning and/or those who want to renew their ICF Credential.
Some people attempt to piece together the required coach training hours to earn an ICF credential by taking various CCE programs. We do not recommend this. By taking a piecemeal approach, you run the risk of missing out on a comprehensive training experience. Additionally, you can spend hours trying to fit your trainings into the ICF's core competency matrices only to discover some of your hours might not match.
Continuing Coach Education (CCE) units come in two different forms:
Core Competencies. Advanced coach training that relates to or expands upon the ICF Core Competencies.
Resource Development. Training in skills that contribute to a coach's professional development (e.g., personal development, coaching tools or assessments, business building, or other material that falls outside the ICF Core Competencies). This latter type is ideally suited to the process of continuing education or renewing your credential.
When it comes to renewing your ICF credential you'll need a larger portion of the Core Competency units. Learn more…
Learn About Our ICF Accredited Whole Person Coach Training Program
What should be my first (or next best) step?
Whether you plan to serve your chosen niche as a solopreneur or bolster an organization by supporting managers and work groups, an ICF credential gives you the tools and trustworthiness to achieve the outcomes your future clients expect.
Choosing the best coach training program and ICF credential can be tough, especially where finances and time are concerned. Save yourself from stress and uncertainty by connecting with someone who has walked the path.
We can help identify your best path forward and discuss the specific impact an ICF credential can have on your future.
Contact us today to discuss your goals and particular situation.